First Visit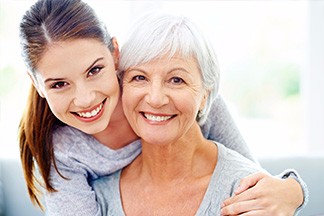 Thank you for choosing our office. We have created a comfortable environment where you can feel confident in the level of dental care you receive. Prior to your first visit, we will email you our insurance and health information forms. Please fill those out carefully and completely, so we may provide you with comprehensive dental treatment.
Your initial exam will last approximately an hour and a half. This visit will help us get acquainted with each other and learn about your goals and desires for your dental treatment. Generally, x-rays will be taken allowing our providers to examine the jaw's structure, teeth position, bone levels, diagnose decay between your teeth, and evaluate for any other pathology. Oral hygiene instructions will also be provided along with suggestions to help you care for your teeth.
We believe that good dental care begins with open communication. We promise to speak candidly with you about any conditions that may require further dental treatment, our diagnosis, alternative treatments that may exist, and our recommendations. Working together, we can achieve a true partnership, with one common goal-keeping your smile beautiful and your oral and systemic health
Your child's first visit
The American Academy of Pediatric Dentistry advises that every child should have a dental check-up by age one. At this first visit, we are able to get a peek at developing teeth, oral structures, and talk about dental home care. Your child will also get an application of fluoride varnish. It is completely normal for children to cry during this first appointment, but we are gentle and quick!
We use kid-friendly vocabulary to help every child have positive dental experiences. We look forward to sharing these words and phrases with you! Please help us by being positive about your child's appointment and avoid using any scary words. We promise to keep your child's visits easy, happy, and fun!